How is it already November?! Tell me, how did this happen?
From now until the end of the year our schedule is pretty packed - including an upcoming trip to London - so it makes sense for me to start thinking about our Christmas cards sooner rather than later. Every year I think I'm going to design our own but with the exception of last year, for the past several years I've turned to
Minted.com
for our holiday card needs.  I thought about designing our card this year, but that takes a lot of time and creative energy and the fact of the matter is that this year I'd rather focus on finishing my manuscript and not agonizing over photo collages. So ... for the past several weeks I've been scouring sites like
TinyPrints
,
Shutterfly
, and Minted.com, keeping track of designs that I like. Last night I found a design on Minted that I think works perfect for what I have in mind for this year's design. We talked through the personalizations that we'll want to make to the text and photos and I think we're nearly there.
The only problem is the cost.
If you're on a budget, Minted.com is not the cheapest option, even with a regular 15% off sale. Right now Shutterfly is running a 50% off sale, which makes them a much more economical option, but they didn't quite have the perfect design for us this year. Still, I really don't want to spend a ton of money on Christmas cards so I really need to think about how I want to proceed.
In the meantime, here are several designs that I love that didn't quite make the cut. There really is some gorgeousness out there (the first two are a combo of your printed photo and letterpress - so luxe).

source

source

source

source

source

source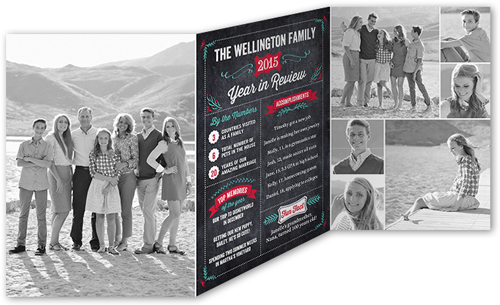 source

source

source

source
What are your go-to sources for holiday cards? Are you a DIYer or do you leave the heavy  lifting to someone else?
ETA: Here's last year's card, featuring our trip to Scotland.